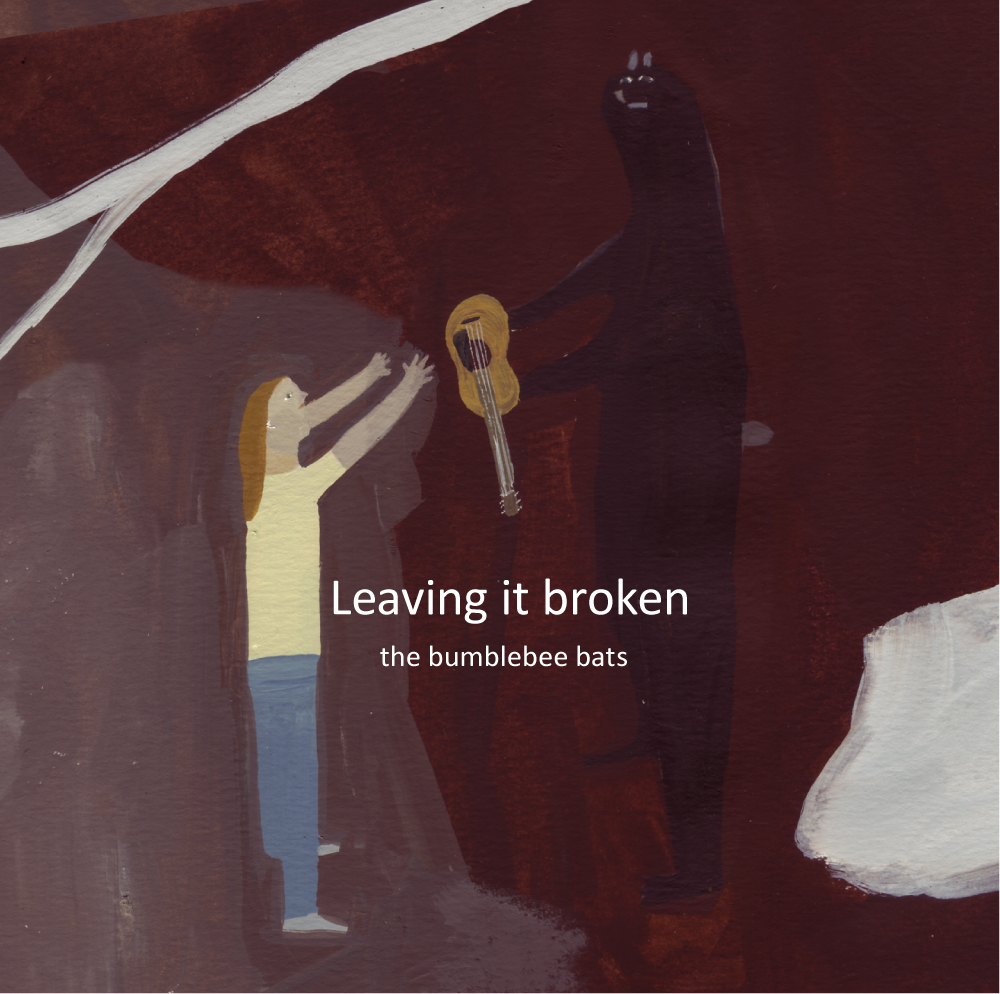 the bumblebee bats - Leaving it broken
track list
01 Why does it feel like I'm losing?

02 Love will spit you out
03 Better when you're dead
04 Got a symphony in my head
05 Everything's broken like it should be
Leaving it Broken was written while splitting from my wife.

The feeling I was trying to create was one of acceptance of the broken things in my life.

--------------------------------------------
このアルバムは妻と別れた際に作ったものです。
作ろうとした感情は、自分の人生の壊れた、いくつかのものを受け入れるためでした。
biography
1991
Started playing the guitar and composing my own songs which were mostly
in the style of The Smashing Pumpkins.
Formed a school band with friends and we played one gig before realising we were a bit rubbish.
1994-1998
Carried on composing at university and making recordings on a Tascam 4-track tape recorder.
1999-2006
Lived in Japan and played in studios with friends and
my Japanese friend Yoski under the band name Silverhill.
We made a couple of CDs. I recorded my songs on a mini KORG 4-track.
2006
I started writing my own songs again under the band name Peach Boy.
2008
I bought myself a 0404 EMU USB interface and Behringer condenser mic.
With new recording equipment I was inspired to write better songs
and changed my band name to the bumblebee bats to reflect a change in feeling and style.
2009
Released first EP 'Leaving it Broken' with cover design by Yoski Yamaguchi in Japan (
http://blogs.dion.ne.jp/bonfire/
)
2010
Currently writing new material under the band name 'PA and the Vanplosions' and these can be found on my youtube channel.