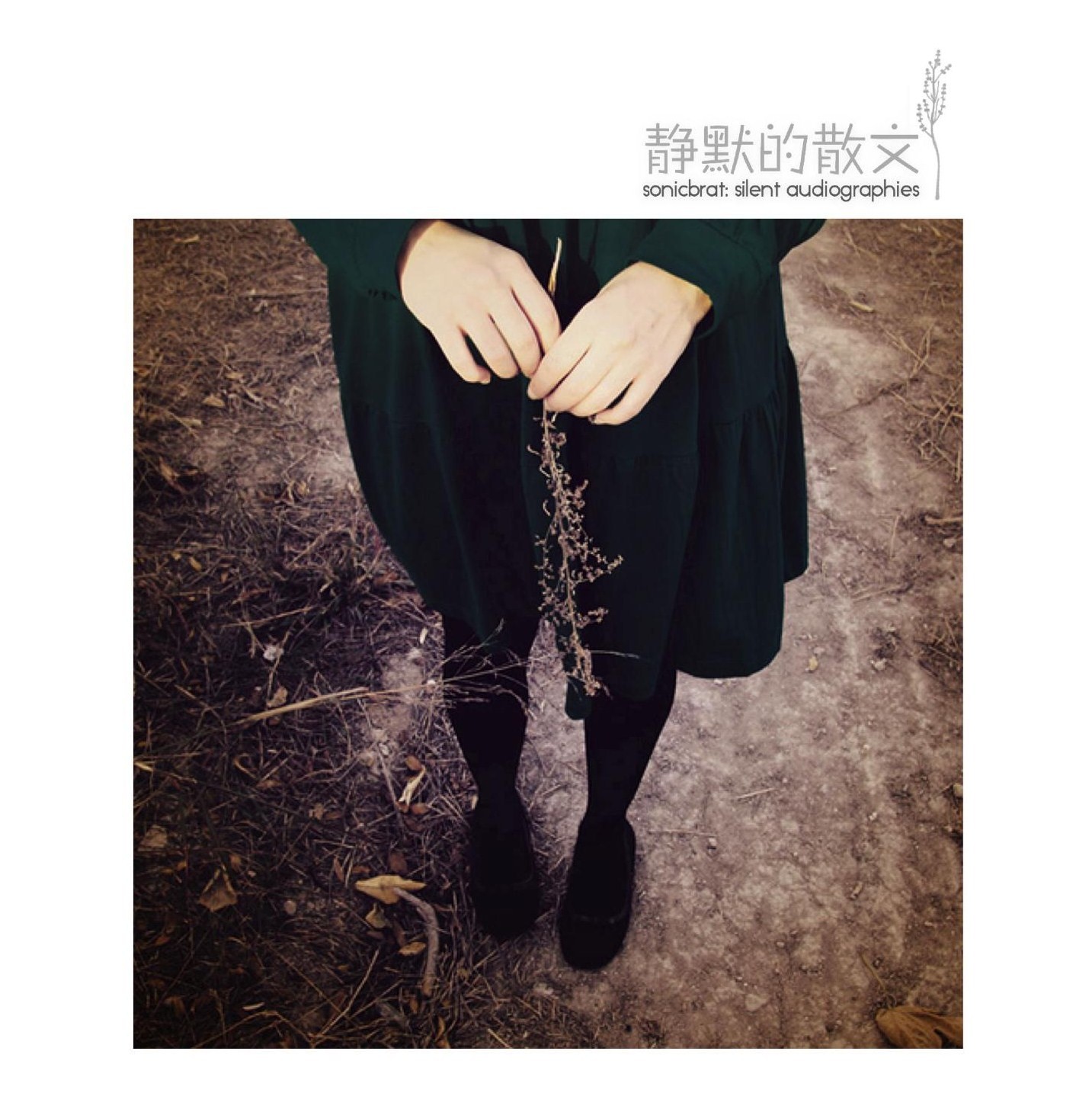 sonicbrat - silent audiographies
track list
01 audiography001
02 audiography002

03 audiography003
04 audiography004
05 audiography005
06 audiography006
07 audiography007
08 audiography008
09 audiography009
10 audiography010
11 audiography011
12 audiography012
this is the re-released album so the information is based on the
previous release at f|m records (Singapore) & Nephelai (China)

--------------------------------------------
このアルバムは以前、f|m records (シンガポール) & Nephelai (中国)の
レーベルより、リリースされたアルバムの再リリースという形になっております。
その為、情報はすべて、こちらより引き継いでおります。
biography
sonicbrat aka Darren Ng, is a Singapore based sound artist and music composer.
born in 1979, Singapore.
has been making music professionally since 2000,
composing music and sound designing for theatre, films, contemporary dance and
arts performances and installations locally and internationally,
winning several awards for best sound design in the past decade.
In 2004 he created "sonicbrat", exploring the interactions between music, sound and noises.
Trained in classical piano, he now ventures into minimalist sounds
and re-interpretive playing and improvisations. He also hand make electro-acoustic
instruments and dabbles into audio programming.
He has collaborated with many international sound artists and musicians across
Europe and Asia.
--------------------------------------------
シンガポールを中心に活動している。
1979年、シンガポールにて生まれる。
2000年、プロとして作曲を始める。
地元から世界の劇場、映画、コンテンポラリーダンス、アートへ、曲を提供している。
数年でいくつもの賞を受賞。
2004年、sonicbratとしての活動を始める。音のノイズの相互作用を追及している。
クラシックピアノを学び、ミニマル音楽を再解釈し演奏、即興演奏も行っている。
さらに電子、アコースティックの楽器も手作りし、プログラミングに組み込んでいる。
ヨーロッパからアジアまでの多くのアーティストと曲を共同製作している。